Amid the unrelenting horrors of war and his nonstop interviews with the domestic and international media, IDF spokesman Brig. Gen. Daniel Hagari took the time to visit ADI Negev-Nahalat Eran (adi-israel.org) and check in on his brother Yoni, who has severe disabilities and was one of the rehabilitation village's first residents.
Though serving as the IDF spokesman during wartime is a crucially important job, Hagari believes that his role as a loving and supportive brother will always take precedence. Additionally, visiting ADI Negev-Nahalat Eran has always given Hagari new life during difficult times and consistently renews his faith in humanity.
"During these difficult days of fighting, we need to harness the true spirit of Israeli society. This place, which I have known from the day it was built, highlights the goodness and strength of Israeli society," said Hagari during his visit to the rehabilitation village. "I am always so happy to see the empowerment techniques employed here and the dedicated care. It gives us a lot of strength and reminds us what we are fighting for."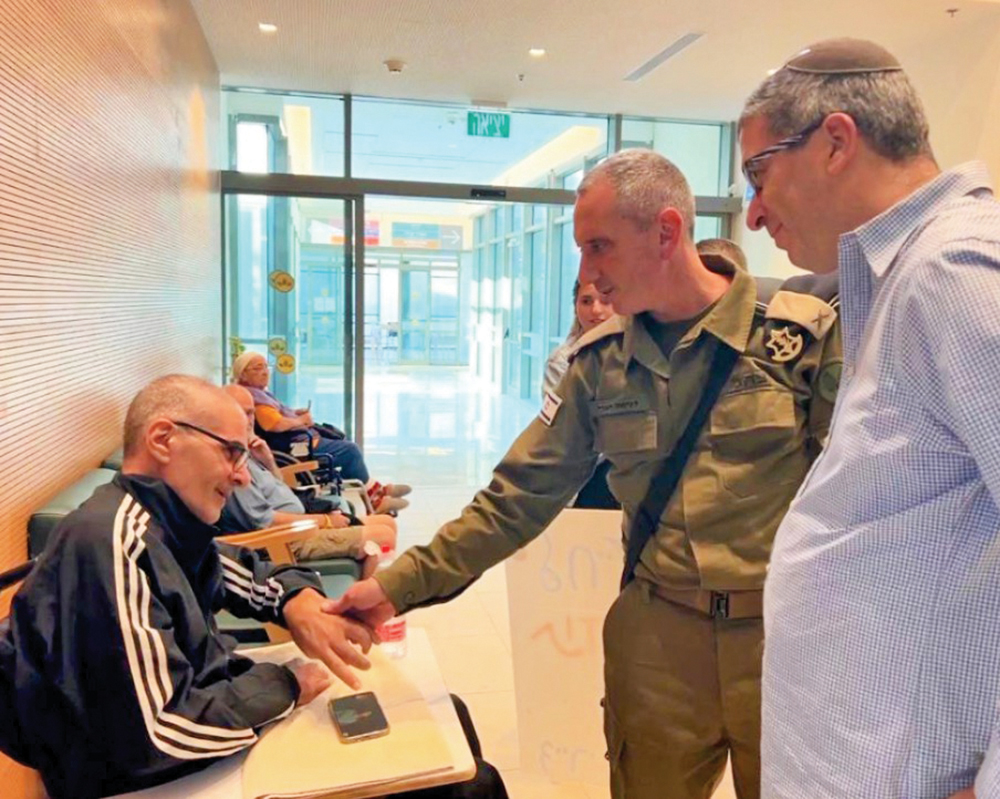 In an effort to extend that high-level care to additional citizens in the south, and do its part to heal Israel's many war-wounded civilians and IDF soldiers, ADI Negev-Nahalat Eran is opening a new 28-bed emergency ward that will provide medical, rehabilitative and emotional services. Israel's shortage of rehabilitation beds was serious even before the war began, but now it is much more severe, with 4,500 wounded Israelis vying for the same beds in the center and north. The new emergency ward at ADI Negev-Nahalat Eran will keep many of the hardest hit patients close to their southern Israel homes and help avoid overcrowding at hospitals based in Jerusalem, Tel Aviv and Herzliya.
"At ADI, we have the precious mission of caring for and empowering those living with and touched by disability, so we are used to facing challenges, barriers and limitations. Our humanity and the continuous focus on the person behind the disability is the key to helping each resident and rehabilitation patient flourish and reach their greatest potentials," explained Avi Wortzman, CEO of ADI Negev-Nahalat Eran. "It is our humanity that comforts and heals, and it is our humanity that will allow us to win this war."
Original Post: https://jewishlink.news/adi-this-is-what-were-fighting-for/